Level 2 Portable EV Charger 40 Amp NEMA 14-50
Regular price
$299.99
Sale price
$399.99
Unit price
per
sale
Liquid error (snippets/pdp-images line 24): Could not find asset snippets/icon-zoom.liquid Enlarge
Level 2 Portable EV Charger 40 Amp NEMA 14-50
Regular price
$299.99
Sale price
$399.99
Unit price
per
sale

Splitvolt offers a 30-day money back guarantee and free shipping in the continental US.
Fastest NEC safe charging rate (40 amps) for standard 220V - 240V, Level 2, 50 amp circuits

Best value portable electric vehicle charger for overall price-performance
No installation required - just plug it in to your standard household 220V - 240V NEMA 14-50 outlet

Safe charging - 100% Copper wiring reduces resistance and heat, with active protection for over-heat, over-voltage, and over-current. Includes real-time indicators for self test, communications, power leakage, and grounding failures.

Compatible with common North American EVs using a standard J1772 handle. Tesla owners use the standard Tesla J1772 adapter that comes with your vehicle.
1 Year Manufacturer's Limited Warranty Included
Learn More
The Splitvolt Portable EV Charger
The Splitvolt 40 amp, Level 2 portable EV charger provides an average of 12 times faster charging than your manufacturer provided Level 1, 120V charger. It combines the fastest NEC safe-charging rate and best value price point using quality components, including 100% copper wiring.

How the Charger Works
To use this charger, plug it into your NEMA 14-50 outlet in the wall. Plug the J1772 handle into your vehicle. Now you have fast charging to your EV!
Watch the video to see how the Portable EV Charger works!
Wall socket connection
NEMA 14-50 Male
Electric Vehicle Connection
SAE J1772
Overall Length

16 ft or 26 ft

Packaged Weight
16 feet: 6.4 lbs
26 feet: 12.8 lbs
Maximum Charging current
40 Amps
Voltage
240 Volts
Package dimensions
16 feet: 13 x 13 x 8 inches
26 feet: 18 x 14 x 7 inches
Dust and Water protection
IP55
Limited Warranty
1 year
Three LED's
Power, Fault One, Fault Two
Provides the fastest possible charging on a 50A circuit

Saves you thousands of dollars in electrician fees by letting you charge your EV from your existing 50A dryer socket

Operates within the NEC safety guidelines by delivering the maximum 40A continuous charging rate for a standard 50A circuit

40 Amps is enough power to allow even large EV's with high battery capacity to charge from empty to full overnight

Very robust and well sealed from dust and moisture ingress. It has been certified as IP55

Includes four key safety features: Over-current Protection, Over-voltage Protection, Overheating Protection, and Current Leakage Protection

Displays a wide range of status and fault conditions using its 3 LED's. This keeps the operator informed of charging status at all times
Recommended Products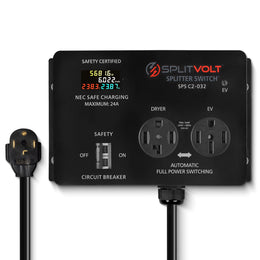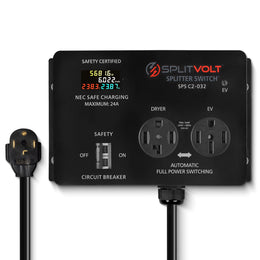 sale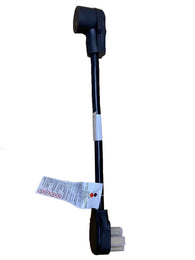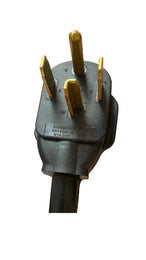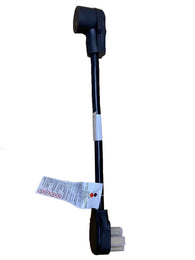 sale