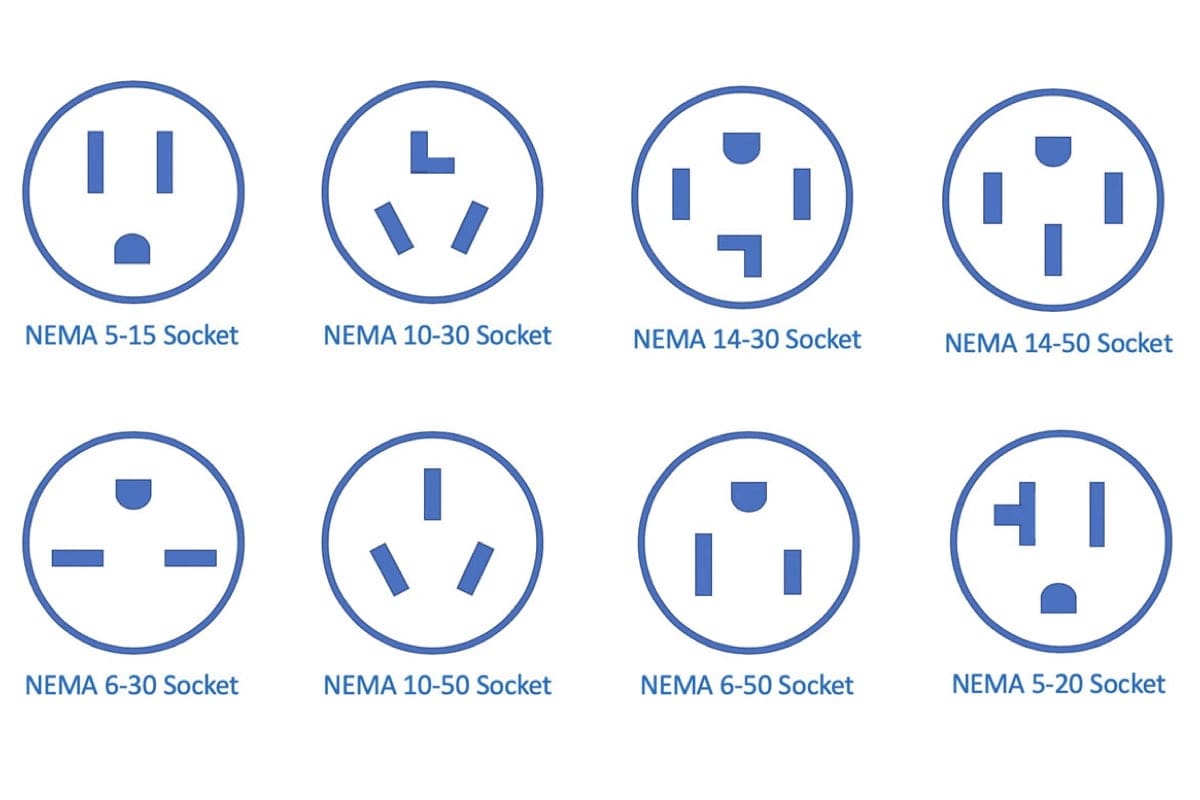 October 31, 2020
Gallery of EV Socket Types
Splitvolt Gallery of EV Socket Types
Our gallery of EV socket types will help you identify what you have in your own garage! There's such a plethora of plug interface types in the United States, it's little wonder confusion abounds when it comes to EV charging! The nuances of shape, current load, and even safety, can make for frustrating mistakes when purchasing EV charging equipment.  In our EV socket gallery, we've put them all in one place to make things much simpler. For a better understanding of their application, head over to our explanatory article on NEMA charging interface types.
Some of these interface types will be very familiar to you! For starters, the NEMA 5-15 socket is now the standard 120v socket in USA houses.  Two other very common socket types are NEMA 10-30 and 14-30. These two sockets have been used as 240v interfaces for electric clothes dryers for many years.  NEMA 10-30 sockets were installed prior to 1996 and the 14-30 socket after that.   Typically, the place that you will see these dryer sockets is in the garage. Because of this location, they are very handy for level 2 fast charging of your electric vehicle.  240v NEMA 14-50 interfaces are often installed in the garage of newer houses without a dyer plug. This system can handle up to 50 Amps and so is well suited to EV charging applications as well.
Other NEMA interfaces such as the 6-30 and 6-50 are rarer finds – but they are out there. You will have to do a search of your own garage to see what you have! If you have an existing dryer plug socket you are already well on your way to low cost EV charging.
Sockets you may find in your own garage