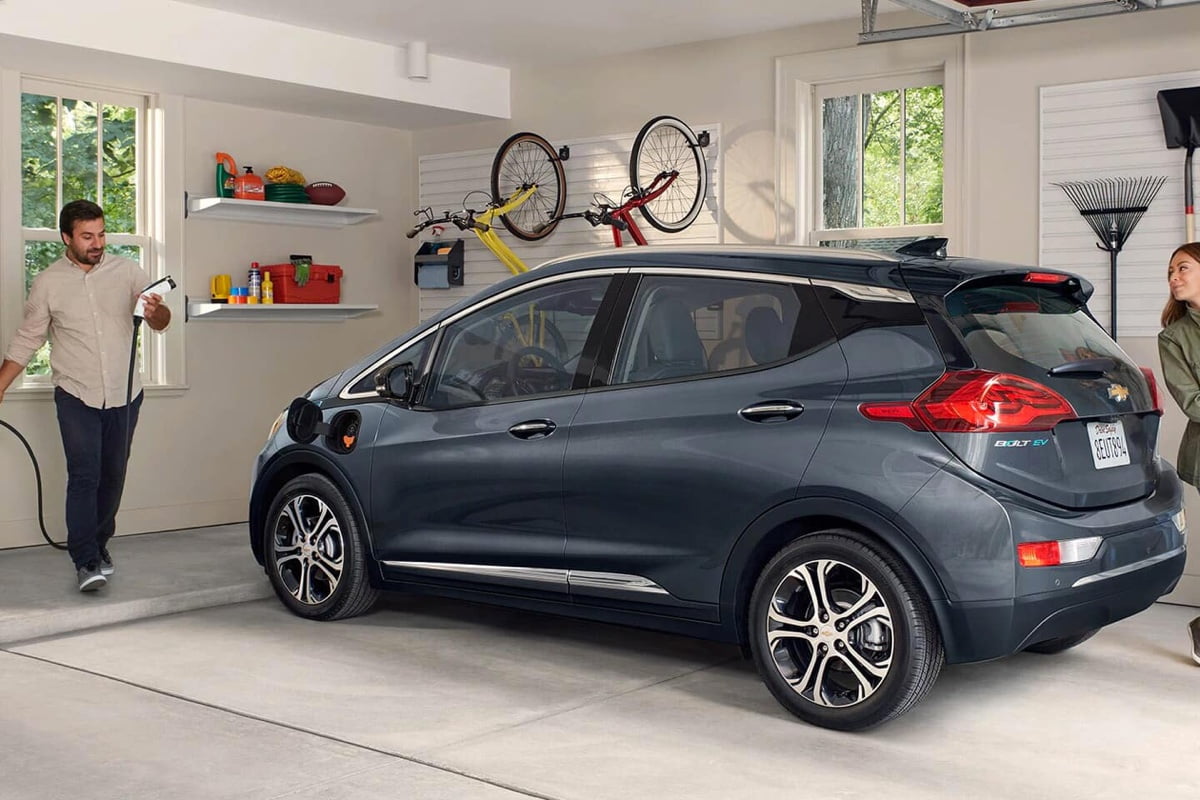 June 21, 2021
Special Charging Considerations
Special Charging Considerations for Ford, Audi, Chevy and Volkswagen electric vehicles (EVs)
How can I avoid the limitations and cost-effectively get fast home EV charging for m Chevy Bolt, Audi e-tron, Volkswagen ID.4, or Ford Mach-E?
These are great vehicles and work well with Splitvolt products. We have thousands of satisfied customers who use Splitvolt to cost-effectively, safely and rapidly charge their EVs. However, for these particular vehicles, there is an issue relating specifically to using the manufacturer-provided 240v charging cable on a standard dryer circuit.
The 240v Level 2 (L2) chargers provided by these manufacturers (Ford, Nissan, Audi, and Chevy) have a design limitation that means they cannot be safely used on a standard 240v 30amp dryer circuit.  Using their 240v chargers with these EVs requires installation of a higher, dedicated circuit to be installed. 
The Ford Mach-E, Nissan Leaf, Audi e-tron, Volkaswagen ID.4, and Chevy Bolt 240v chargers use a NEMA 14-50 plug and are fixed at 30amp (or higher) charging rates.  This sounds appealing and is fine if you're willing to have a new, additional high capacity (40-50 amp) circuit installed, but that can be complex and costly. 
So here are your options to safely and effectively charge your Mach-E, Leaf, Bolt, ID.4, or e-tron from home:
1. Have an electrician install a dedicated high amperage circuit (usually 50amps) in your home, and absorb the high cost, complexity and time for a dedicated circuit; or
2. Save money and time using your existing 240v 30amp dryer socket, just plug it in and you have fast home EV charging. There are three ways to do this:
Use a Splitvolt 24amp portable EV charger to directly charge your Bolt, Leaf, Mach-E or E-tron to an existing 30amp wall socket.

Use a Splitvolt Splitter Switch (and a 24amp charger) to share your dryer socket to get immediate, inexpensive fast home 

charging.

Buy a third-party charger that lets you manually reduce amperage (both hardware and installation tend to be very expensive and complicated). 
This fact is unfortunate and can be confusing for customers because although some of these vehicles have a 30amp charging rate, according to the National Electric Code (NEC), the maximum safe charging rate is only 24amps on a standard 30amp dryer circuit (80% of circuit rating for use in EV charging).   
As a result, you cannot use an existing dryer circuit with their chargers, and if you do connect one either directly to a 30amp dryer circuit or to our Splitter Switch on a dryer socket, their charger will try to exceed the recommended safety charging rate, and trip the safety breaker.
THE GOOD NEWS:
However, there is good news.   There is still a way to be able use and existing 30amp dryer circuit and our Splitvolt Splitter Switch to save time, money, avoid complexity while safely sharing your existing dryer socket with your EV charger.  It just requires that you use a different EV charger–not the one from the manufacturer.  
The safest and most cost-effective answer is to purchase a Splitvolt Portable EV 24amp charger, which by default stays within the 24amp safety tolerances of your 30amp circuit and would work with our Splitvolt Splitter Switch–or directly connected to a 30amp circuit without the Splitter Switch…
We offer a lightweight, safety certified, 100% pure copper wiring, 24amp portable EV charger for only $275 (includes shipping) that works great and would not trip the internal safety circuit breaker of the Splitter Switch which costs only $349 and neither product requires any installation or other costs.

TO BUY
If you have a NEMA 10-30 wall socket and dryer plug, then simply order:
CGB J1 016-24A 24amp Portable EV Charger
If you have a NEMA 14-30 wall socket and dryer plug, then simply order:
CGB J2 016-24A 24amp Portable EV Charger
If you have a NEMA 14-50 connector, please contact us on our Support Portal to make sure you order the correct configuration and are able to stay within the 24amp safe-charging limit.
OTHER OPTIONS
If you did not want to buy our 24amp portable EV charger to use with your EV on a standard 30amp circuit, you could also use a third-party charger that is also either fixed at 24amps, OR has adjustable amperage (such as Juicebox)–but those can be quite expensive and can require an electrician to install.
Please note that our Splitter Switch can work with other third-party chargers that stay within the 24amp maximum safe-charging rate, as well.
Most of our customers have elected to keep it all simple and buy our 24amp Charger and the Splitter Switch.  Some have been able to return their Chevy charger, and others have decided to keep it in their trunk in case they go somewhere that has a 40-50amp circuit available…
CONCLUSION
We have many satisfied customers who are owners of the Mach-E, Nissan Leaf, Audi e-tron, Volkswagen ID.4, and Chevy Bolt who are able to use their existing dryer socket with great satisfaction. As long as you understand these considerations, or simply purchase the Splitvolt package listed above, you can immediately have 21mph fast home EV charging, in a cost-effective and safe fashion.
Please visit our Support Portal with any questions, or for help.
- Splitvolt Support Team