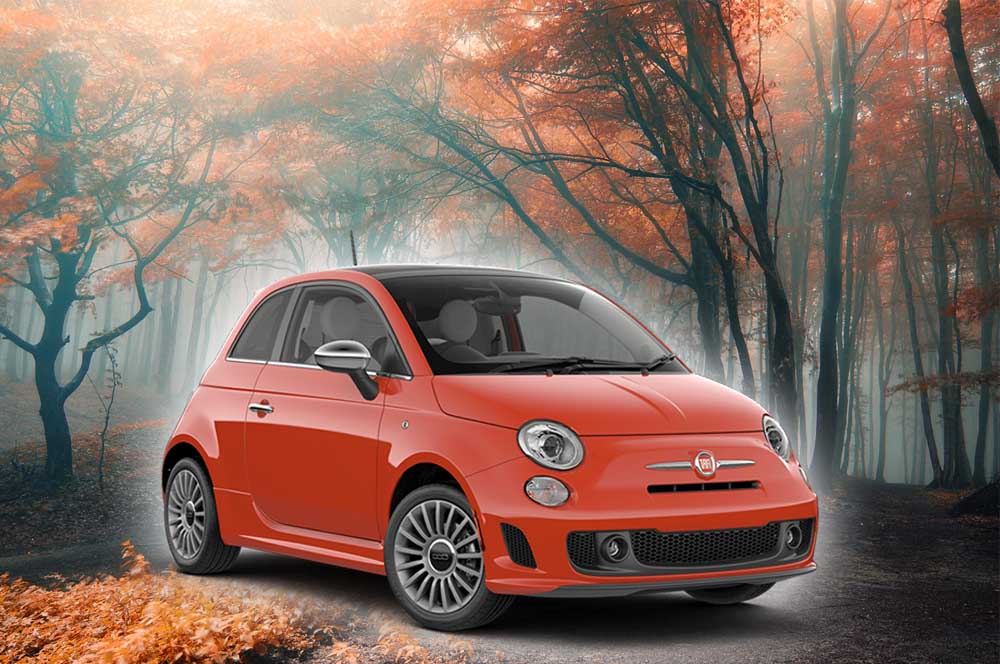 August 18, 2019
2019 Electric Vehicle Colors – Neutral to Neon
2019 Electric Vehicle Colors – Neutral to Neon
The 2019 Electric Vehicle Colors have been chosen.
The 2019 Electric Vehicle colors are here. So whatever your choice of electric vehicle for 2019, rest assured there is one in a color to suit you! This article looks at the range of colors offered by manufacturers across all of the electric vehicles (EVs) available in the US in 2019. This list focuses specifically on battery-only electric vehicles (rather than Hybrids or PIug in Hybrids). Also, it includes only cars available for sale as of October 2019. 
BATTERY-ONLY EVS AVAILABLE IN THE U.S. 2019
2019 Electric Vehicle Colors by Make & Model
Chevy Bolt
Nissan Leaf
BMW i3
Hyundai Kona
Fiat 500e
Volkswagen e-Golf
Tesla (All)
Hyundai Ioniq
Kia Niro EV
Honda Clarity
Cajun Red
Brilliant Silver Metallic
Imperial Blue Metallic
Chalk White
Vesuvio Black
Deep Black Pearl
Deep Blue Metallic
Ceramic White
Snow White Pearl
Platinum White
Green Mist Metallic
Deep Blue Pearl
Jucaro Beige Metallic
Sonic Silver
Granito Gray
Uranio Gray
Pearl White
Symphony Silver
Aluminum Silver
Modern Steel
Kinetic Blue
Gun Metallic Gray
Melbourne Red Metallic
Galactic Gray
Colosseo Gray
Indium Gray Metallic
Red
Intense Blue
Gravity Blue
Vortex Blue
Mosaic Black
Jade Frost Metallic
Fluid Black Metallic
Ceramic Blue
Pompei Silver
Reflex Silver Metallic
Solid Black
Black Noir Pearl
Platinum Graphite
Nightfall Gray Metallic
Pearl White
Mineral Gray
Pulse Red
Luminosa Orange
Pure White
Midnight Silver Metallic
Shock
Scarlet Ember
Capparis White
Ultra Black
Perla White
Atlantic Blue Metallic
Silver Ice
Super Black
Slate Gray
2-Tone Pearl White/ Super Black
Summit White
50 Shades of Gray
Let's start with the more neutral 2019 electric vehicle color.  Predominantly whites, blacks, grays and silvers. There are two warmer tones, however, BMW's Jucaro Beige Metallic and from Fiat, the Perla White (in fact, something of a honey beige) for the 500e. Of the 57 available EV colors in 2019, fully two thirds of them (38 in all) fall into the neutral category. To distract from this fact, the marketing teams have clocking some overtime! As a result, we have such creative offerings as Midnight Silver Metallic—available for the full Tesla range of cars—and Platinum Graphite, for the 2019 Kia Niro EV. My personal favorite is the melodic Symphony Silver in the 2019 range for Hyundai Ioniq.
Regardless of the romantic-sounding names, it's still largely a monochrome palette, with 19 choices (one-third of color options) occupying various shades of gray alone!
Beyond the more discernibly-named offerings, there is the Capparis White version of the 2019 BWM i3. I unpacked that one with a quick Google search. Apparently the name is derived from the plant that produces capers, the capparis spinosa —and yes—it has white flowers. A valid connection, if somewhat hidden!
The Bold and the Beautiful Electric Vehicle Colors for 2019
Presumably, the car manufacturers have done their homework and the neutrals are in strong demand. But if blacks, grays, silvers and whites are not how you'd like to express the 'EV-You'—fear not!  There's also a range of strong colors with which you can put a bold stamp on the road.
In fact, 15 of the 56 color choices fall into this category, with 8 blues, 5 reds, and 2 greens. The 'greens' are the exception, being far from bold. The Nissan Leaf's Jade Frost Metallic and Green Mist Metallic for the Chevy Bolt, are pale and lean more to silver, but they are pretty.
Blues seem to have come in for special treatment from the various marketing departments of the EV manufacturers. Color names such as Atlantic Blue Metallic for the Volkswagen e-Golf and Vortex Blue for the Honda Clarity are standouts. Reds are not forgotten either with names that evoke the speed of a sports car: Cajun Red for the Chevy Bolt and Pulse Red for the 2019 Hyundai Kona.
Shock Factor - More Striking 2019 EV Colors
If your personality strays further from the pack, then there are a couple of truly attention-grabbing colors on offer for you this year! The 2019 Fiat 500e is available in a color called Luminosa Orange – a deliciously vibrant color that will ensure you get noticed! As far as I can tell, the word 'luminosa' is a creation of the Fiat marketing department  – and nicely done, too. It absolutely evokes the idea of luminosity with an Italian twist at the end.
Not to be outdone, Chevrolet cut right to the chase with their aptly named Shock, for the Chevy Bolt. And if you have one of these parked in your driveway, you may very well shock the neighbors!
Fiat 500e 2019 | Luminosa Orange
Chevy Bolt 2019 | Shock
Beware! Colors Can Cost You
Just beware, choosing a 2019 electric vehicle color option color option for your EV may bump the price up a little—or a lot. For example, the 2019 Chevy Bolt in Cajun Red, Kinetic Blue, or Shock will set you back an extra $395. For the Tesla model range, only the basic White is included in the base price. Tesla ask an additional $750 for Black, $1000 for Midnight Silver Metallic, or Deep Blue Metallic, and an additional $2000 for their Red multi-coat finish.
Perhaps surprisingly, the Fiat 500e Luminosa Orange is the same price as the basic color variants. Fiat does, however, ask an additional $500 for the 500e in Perla White as it involves a special 'tri-coat' color procedure. 
Declare Your Colors
The growth in the US electric vehicle market is reflected in the expanding range of color choices on offer this year. While the neutrals are steady 'go-to' options , it's refreshing to see soft greens, bold blues, together with the vibrant Luminosa Orange and the eye-searing Shock in the 2019 EV color range. If you want to make a statement in your decision to go electric—now you can go as far as to declare your color, too.